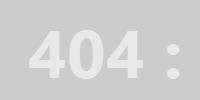 Renting a car in Kurtköy
Kurtköy, which is connected to Pendik district, has an important place in the car rental requests due to its location close to the Sabiha Gokcen airport. Our customers who want to rent a car in Pendik, do their rentals in Kurtköy and the surrounding area. HeeyCar's affordable prices and other facilities are the main reasons why those who want to rent a car in Kurtköy prefer HeeyCar.
There are two different options for our customers who want to benefit from Kurtköy car rental service. Our customers can pick up the vehicle they want from our office in Kurtköy at the date and time they want. In this way, those who reside in the region or customers who visit here can easily rent a car. If you are away from our head office then you can choose the address delivery option and pick up your vehicle wherever you want.